Welcome
NUAST is a specialist STEM academy based in Nottingham offering the very best educational opportunities for anyone with a passion for science, computing or engineering between the ages of 11 and 19.
With specialist teachers, state-of-the-art facilities and the unique opportunity to work with the University of Nottingham and industry partners, NUAST is the right choice for any aspiring scientist, engineer or information technologists.
NUAST opened its doors for the first time September 2014 and is housed in a purpose-built facility near the Queen's Medical Centre. We accept applications from Year 6 and Year 11 pupils for September entry.
To find out what NUAST can offer you, explore our website or get in touch with us directly.
I am delighted to welcome you to the NUAST website. Our aim is to ensure that young people who are passionate about Science, Computing or Engineering have opportunities to realise their maximum potential with us. We offer a clear, hard working ethos in specialised facilities, where students can follow GCSE, Cambridge National, A-Level, BTEC and Cambridge Technical courses. Throughout their studies students will have the opportunity to engage with well-known employers and the University of Nottingham.

With a longer school day that is aligned to the world of work, strong academic approach, caring pastoral system and the opportunity to develop employment related and leadership skills, we strongly believe that our students will be fully equipped to successfully compete for places in Higher/Further Education or the increasingly competitive job market.

The NUAST staff team is dedicated to ensuring that our strong and caring pastoral system encourages and supports our students to access the excellent specialised facilities and the unique opportunities available at NUAST to ensure their success. Through hard work and effective support, all students will be able to take their place in society as well rounded and well-educated citizens.

Dave Thompson

BSc (Hons)

Acting Head Teacher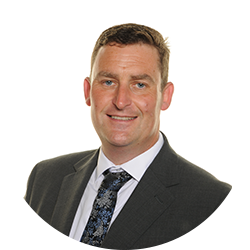 Aim, Vision and Values
Vision
To create a highly aspirational STEM specialist school that will allow our students to go beyond what they thought possible and lead fulfilled lives.
Aim
We aim to build a compelling school and sixth form culture where students:
Show respect, for themselves, for others and for the school community
Have high aspirations and positive attitudes
Develop resilience, are proud of the school and support each other to maximise their achievements
NUAST will provide its students with a broad and balanced curriculum offer that will enable our students to be 'one step ahead' as they move to the next stage of study or employment.
Values
At NUAST, we believe in:
The value of education to change lives
Raising student aspirations and being ambitious to enable students to be the best that they can be
Being Inclusive, tolerant and showing empathy to others
Development of self-discipline and integrity to shape behaviours for now and in future lives
Promoting British Values
We agree with the Department for Education's five-part definition of Fundamental British Values:
Democracy
The rule of law
Individual liberty
Mutual respect
Tolerance of those of different faiths and beliefs
NUAST students will encounter these principles throughout everyday school life. The importance of these values in our diverse community is recognised across all curriculum areas.
Our PSHCE curriculum in particular delivers opportunities for students to learn about and reflect upon these British Values.
What we offer
NUAST is a new type of academy. We offer a specialist curriculum at KS4 and KS5 for students with an interest in science, engineering or computing.
You can join NUAST in Year 7 or Year 12 and we offer GCSEs, BTECs and A levels in our specialist subjects along with a wide range of more traditional subjects.
Our unique and innovative curriculum is designed to provide our students with the skills and experiences they will need to secure a place at a good university or employment and training in a higher apprenticeship.
With specialist teachers, the very best equipment and unrivalled university and industry links, studying at NUAST offers our students the very best start in life.
World Class Facilities
NUAST is based in a purpose built, state-of-the-art facility a few minutes walk from the University of Nottingham's main campus. Designed to deliver specialist courses, NUAST is equipped very latest engineering, ICT and science equipment.
Unique Partnerships
NUAST is supported by a whole range of partners from industry and education.
These partnerships make studying at NUAST an exciting new way to gain qualifications in Science, Engineering and Computing.
Caring Environment
As a small, specialist academy NUAST offers its students a pastoral support package tailored to the needs of each individual. From day to day guidance to university applications and job interviews, NUAST provides the very best care and support.