NUAST Y10 Students Win Sumobot Challenge
Students visited The University of Nottingham today to test their electronics skills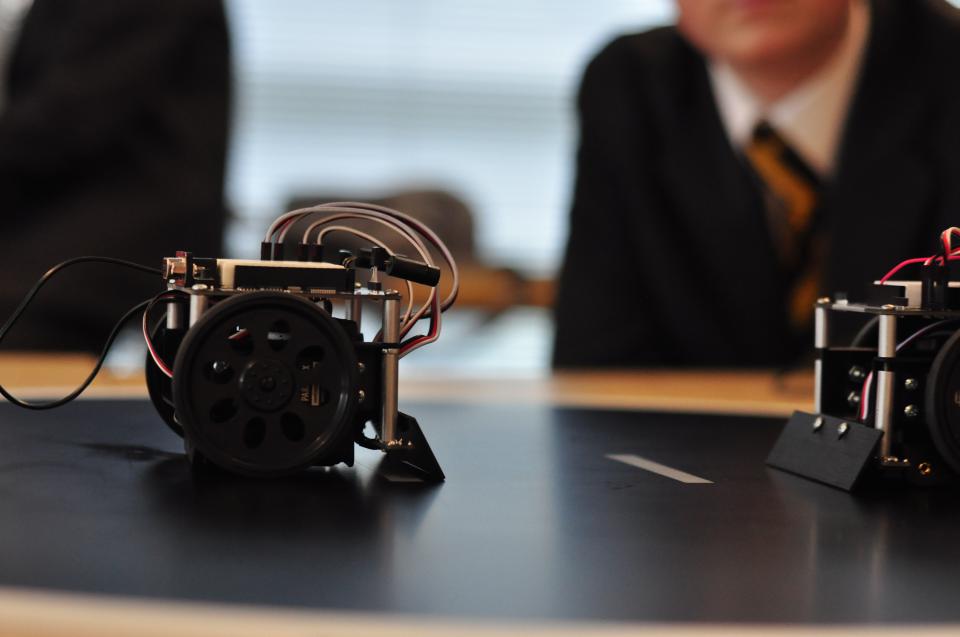 Year 10 students attended the University of Nottingham's Engineering Faculty today, Wednesday 8th June, to take part in a Sumobots Challenge.
11 students tested their electronics skills to battle against students from other Nottingham schools. The Sumobots challenge saw the University of Nottingham staff and students working with Y10 Engineering students at NUAST for a number of weeks, on Wednesday afternoons, to develop their understanding of the mini robots and prepare them for battle.
NUAST would like to thank the staff and students of the University of Nottingham for their time an...
Posted 08/06/2016 by Whole School - Read more